*The links in this post may contain "affiliate links". This means if you click on the link and purchase the item or service, I will receive a small commission. Regardless, I only recommend products or services I believe will add value to my readers.
The past 18 months or so have been a challenge with many merchant closures or partial openings, but many are stepping up again to show appreciation to our military family. Check out this year's offering of merchants' discounts.
We'll keep updating this list as the month progresses, so check back updates for updates. 
Memorial Day Discounts
Bluebella
2Memorial Day Sale
– save up to 50% off some of their newest collections
Cratejoy
Tommy Hilfiger
Verizon
AQA Cases are available for $10. Discount applied in cart. Shop Now.
Military Appreciation Month Discounts
Free Admission – Many local attractions and businesses provide free admission to active duty military and veterans over Memorial Day weekend. Planning a visit? Be sure to phone ahead to confirm offers.
Check out our listings as we approach Memorial Day for more discounts and offers as restaurants, parks, zoos, aquariums, theme parks, museums, concert venues, and local events may also provide free admission and discounts to military members and your family.
Apparel & Accessories
Verified military members, medical professionals, first responders, nurses get 30% off.
Alpha Industries
15% OFF AND FREE SHIPPING FOR ALL ACTIVE DUTY, RETIRED, AND RESERVIST MEMBERS OF THE U.S. ARMED FORCES
Spring essentials. ✨ Inspired by Physical Training Uniforms, our modern PT Track Jacket + PT Track Shorts seamlessly blend utility with contemporary style. #SpringStyle

Explore via https://t.co/VXEDWY4Owp. 📲 pic.twitter.com/WFs9kPOThb

— Alpha Industries (@AlphaIndustries) May 5, 2021
In appreciation of our military members, Asics' offering a military discount of 40% off all full-priced products in their online store.
Receive a 15% military discount on your entire purchase. 
Carhartt
Carhartt is proud to put America's backbone front and center. That's why they're offering all verified members of the Military, First Responder, and Nursing community a 25% discount on apparel and accessories. Discount Program.
Clarks offers special discounts on shoes, etc., for Active Duty, Retirees, Veterans, Military Spouses, Military Family Members, and a First Responder Discount for active Police, Fire, and EMT customers and Teachers.
DC Shoes offer a 15% military discount. 
Active Duty, Veterans, National Guard, Reservists, and Registered Dependents of Active Duty or Retiree Service Members—Receive 15% Off Most Purchases. 
Enjoy a 15% discount on the entire order using the code GLOVESTRAV15 at checkout.  
Grunt Style
Support Pride, Military & Country. Shop The Sale at gruntstyle.com
Offers a 10% discount to all Active Duty, Military Retirees, Disabled Veterans, and dependents of Active Duty/Retirees. 
Athletic Performance Apparel – 30% off all month long for military, veterans, and first responders.
Jeulia Jewelry is designed hand-crafted in-house, making each piece authentic and unique. Get 20% off for Military Men, Women, and their families, to express our awe.
Jimmy Jazz
Karen Kane is Proud to Offer a 20% Military Discount Online.
Dedicated to men's grooming and hygiene. Manscaped offers a 20% off military discount.
Puma
Spring Markdowns: up to 40% off kid's sale styles at PUMA!
Military personnel can present their valid U.S. Military ID to receive a 10% discount on in-store purchases every Tuesday and a 20% discount every Memorial Day, 4th of July, and Veterans Day.
Vineyard Vines offers a 15% discount to servicemembers.
On @Zappos Adaptive's fourth birthday, the retailer announced that it has reinforced its commitment to the disability community. The Las Vegas-based company revealed yesterday that it has joined the Valuable 500 initiative to promote disability inclusion. https://t.co/3w7HckYU4f

— Footwear News (@FootwearNews) April 28, 2021
Zappos offers 10% off online purchases for active-duty military, veterans, and military retirees (including Reservists and National Guard) and registered dependents.
Sports & Recreation
From May 2 to July 5, 2021 – shop and get 10% off for active military, veterans, and first responders in-store and online. 
In appreciation of our servicewomen and men, Nike offers a 10% discount—online and in stores—to all active, reservist, veteran, and retired US military personnel and the spouses and dependents of active personnel. Discounts apply on Nike.com and at Nike, and 15% at Converse and Hurley stores in the United States (excluding Nike Company/Employee Stores).
Military Personnel, Teachers, Nurses, First Responders, and Government employees get a 30% Heroes discount.
UA has increased its military discount program to 20% off for the Military!  
Dining & Foodstuffs
Offers a discount to military families. When you come in-store, ask about our specials for military families. Be sure to show your Common Access Card, Uniformed Services ID card, or Dependent ID card.
FreshDirect
Get $25 off Your First Order of $99 or More, with code FDSPRING, at freshdirect.com! Offer valid through 6/30.
Free sandwich for all active duty service members and veterans during Armed Forces Week and military appreciation days. Dates vary by branch of service.
MyProtein
MyProtein's proud to offer military personnel and Veterans 45% off sitewide with free shipping. Save on sports nutrition, performance apparel, athleisure, and accessories—verification provided by Veteran's Advantage.
Technology
In honor of Military Appreciation Month, Dell proudly salutes our military and their families with savings of 10% off PCs and electronics.
Military members and their families get exclusive for active-duty military, veterans, and their families, 50% off our regular Magenta plan rates for family lines. And 5G access is included in every plan.
Verizon FiOS
Military Members can get Fios Home Internet starting at $34.99/month
(Exp: 6/29)
We teamed up with @discoveryplus & @bflay for a challenge to get you to try something new. Quote RT w/ #VerizonTryathlon & tell us what you'll be trying for a chance to win 3 months of Fios 200 Mbps internet #sweepstakes No pur nec. 18+ Ends 2/25/21 Rules: https://t.co/ZIqxxFpLL6 pic.twitter.com/1N8QiZT6su

— Verizon Fios (@verizonfios) February 19, 2021
Verizon Wireless
Save More with Verizon, Military & Veterans Discount Program. Plus, get an additional $200 off select Samsung devices.
Retail & Online
10% off for Active Duty Military, Veterans, and dependents on all online purchases with verification and single-use code. The code will be sent via email to apply at checkout. Resubmit verification for additional codes for future purchases (1 code usage per 24 hours).
40% off all products for Military Service Members, Healthcare Workers, and First Responders.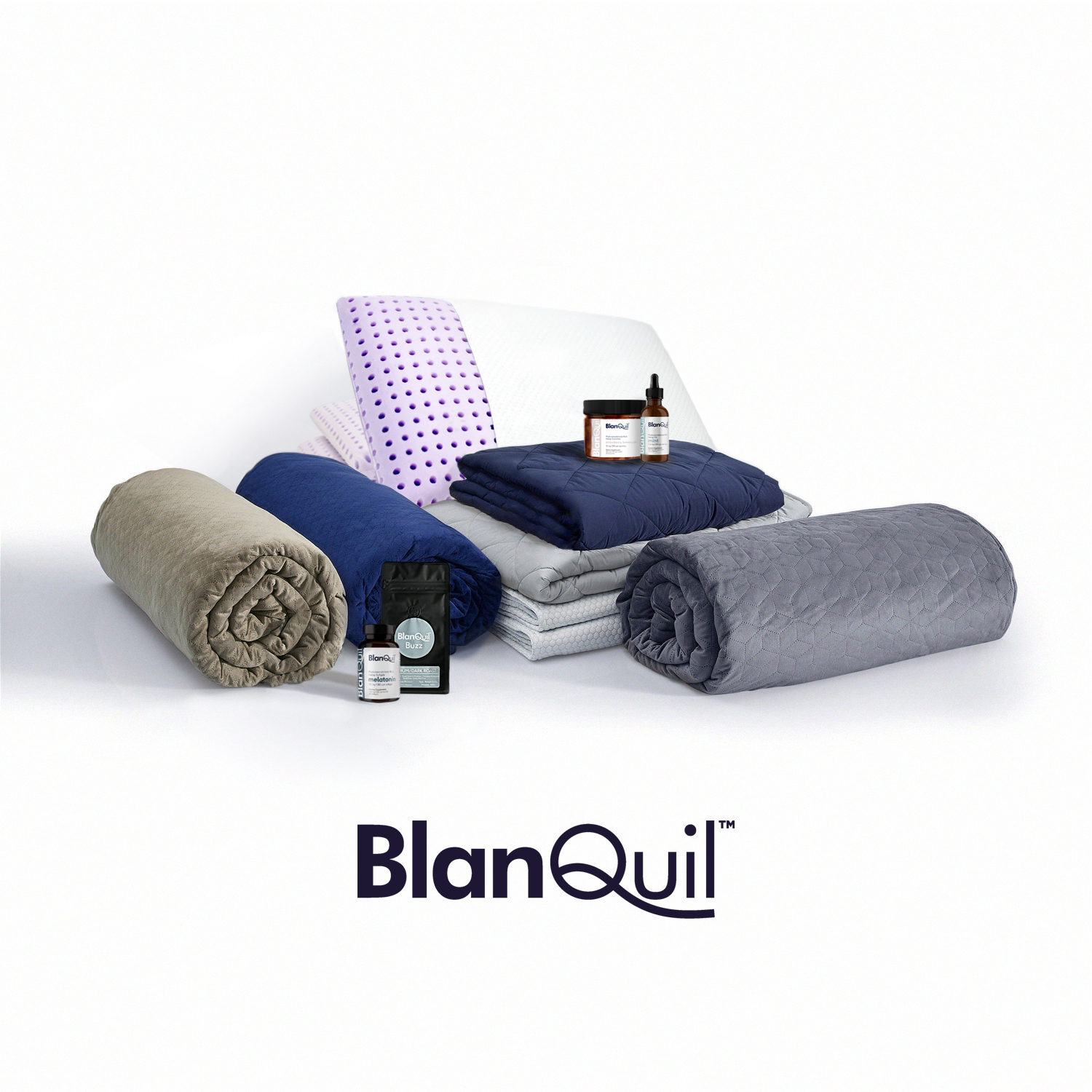 Retired, active-duty, veterans, or dependent military with ID will receive 20% off through May 31st in honor of Military Appreciation Month.
A 10% discount is offered in-store to ALL military veterans on Memorial Day. A year-round 10% discount is available at participating U.S. locations to active duty personnel, reservists, retired, or disabled veterans. 
Military members can get one FREE month plus 10% off each additional month for a year. Eligible to military members through the Exchange.
Active duty and veterans can get 15% off all services at Jiffy Lube year-round. ID required.
Veterans and military personnel will receive 10% off. Lowe's offers a year-round military discount program.
We see you, mom. We see your many sides, interests and passions. So this Mother's Day, let's open up the possibilities for what you'll open on Sunday. #MoretoMom

— Lowe's (@Lowes) May 5, 2021
Pandora is currently offering 20% off premium subscriptions for active duty, veterans, and military families.
Proudly supports the military of the United States and Canada by offering a 15% discount on Paints, Stains, and Painting Supplies to men and women who are currently serving, Reservists or veterans. This 15% off Military Discount is also extended to the spouse of such individuals.
Active-duty military, veterans, first responders, and healthcare professionals will receive a 15% discount on your whole order.
Active-duty military, veterans, and your families are eligible to receive free tickets to concerts, family programs, sporting events, performing arts programs, and more. Tickets are free except for the handling fee, generally less than $20. Active duty military and veterans are eligible for the Vet Tix program.
As more and more events begin to come back, Vet Tix continues to make lifelong memories such as a grandfather and his grandson spending quality time together. pic.twitter.com/pObWRZSTOD

— Vet Tix (@VetTix) May 3, 2021
Attractions & Entertainment
Offering all active military personnel free and unlimited admission to their park, all-season long, plus 20% off for immediate family members with dependent IDs.
Military families can get complimentary or discounted admission to over 136 theaters nationwide. Check back as new theaters are added regularly.
Looking for things to do? All active and retired military members are granted free admission to Great America over Memorial Day Weekend, May 29-31, 2021, or Saturday, Sunday, and Monday for the Memorial Day holiday weekend. Must show a valid ID. Military members can purchase up to six additional tickets for friends and family for just $28 each.
You hungry? The mangonada funnel cake is coming back for a limited time! 😋 Visit French Quarter Funnel Cakes & Churros from May 22 through the end of the month for a refreshing summer treat. pic.twitter.com/PwvTa9qlj5

— California's Great America (@CAGreatAmerica) May 5, 2021
During Military Days at Carowinds, free park admission is offered to any active, inactive, or retired member of the U.S. military with valid military identification. Visits are only available via reservation.
Cincinnati Zoo offers free admission to all military members on Memorial Day, July 4th, and Veteran's Day. The offer allows eligible members to include active and retired military, National Guard, veterans with an honorable or medical discharge, and Reserve Officers' Training Corps with government-issued ID. Eligible military personnel may also purchase up to six (6) half-price admission tickets for immediate family members.
Red pandas Lin and Lucas enjoyed fruit kabobs for a special treat today! pic.twitter.com/8sm9cj6guG

— Cincinnati Zoo (@CincinnatiZoo) May 6, 2021
All Active-duty military, Reservists, National Guard personnel, retired military, and veterans receive complimentary admission annually for themselves and up to three direct dependents on either Memorial Day weekend or Veterans Day weekend.
Colonial Williamsburg has also joined Blue Star Museums, so active-duty military personnel and up to five family members can get one single-day museum ticket to the Art Museums of Colonial Williamsburg from May 15 through September 6.
The Crayola-themed children's museum offers free admission to active duty, veterans, and retired military members and their families on Memorial Day, May 28th – 31st.
During the Memorial Weekend Salute, May 29-31, 2021, all active duty and retired military members receive free admission to the park. Valid ID is required.
Saluting the hard work and dedication of ALL HEROS. Magic Springs Theme and Water Park offer free admission to active duty and retired military and first responders (police, fire, EMT) during Military Appreciation Month. Family members receive $10 OFF Main Gate Admission when accompanied by a HERO.
MoMA offers free admission to active US military members with valid IDs and free admission to military families with dependent IDs. Tickets are available at the Ticketing Desk.